If you're anything like me…you feel a little bit…*OLD* when you go into a Forever21 among the 15 year old girls trying on stuff that looks like cast off Kylie-Jenner-wear… and their moms.
To be honest, the Forever21 at your local mall isn't MADE for you. It's made for the 15 year old girls who have no where else to go (remember when you were 15 and the mall was EVERYthing?). However, you don't have to cast off your Forever21 obsession just yet…you just need to shop SMARTER.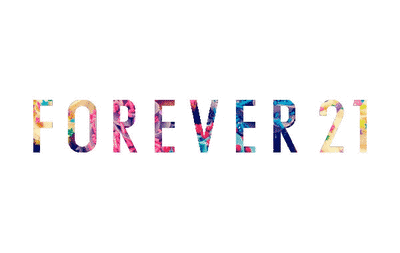 The first step to shopping smarter is just not going to the brick and mortar Forever21 90% of the time because it's honestly a trap and you'll just leave feeling sad. Instead follow these steps and find yourself in fast-fashion bliss like the mature lady-boss that you are!
1. Shop the "Contemporary" section
If you like avoiding the "oh this doesn't fit me because it was literally made with a 15 year old girl in mind" effect, do yourself a favor and stroll down to the tres sophisticated side of the Forever21 website. Here, you can find things that don't have giant weird holes in them, are not made out of neon neoprene and are generally made with actual human fully grown women in mind.
Sadly, Forever21 hides the Contemporary section SUPER well…so hold on tight.
Women–> Want List –> Contemporary.
Once you're on the contemporary page a magical unicorn will guide you through beautiful clothes that go up to a size XL and run "large" aka human full grown woman sizes.
2. Save money by shipping to your local store
Last time I bought from Forever21, I had it shipped to my local store (that I go by about 3 times a week because my metro stop is IN the mall…this is city life, folks). I saved myself 7 dollars and found the great stuff below!
3. Buy up ALL the cool K-beauty stuff
I first saw these eye patches when my friend who is a makeup artist was doing makeup for a shoot that I styled….
*Oh yeah guys..I styled a bridal photoshoot…it was awesome! Check out my Instagram for more on that*
She used these eye patches on each of the models at the shoot and I tried to find them everywhere. Since they're packaged in Korean…it was a bit of struggle and everything at Sephora was like $20 (heck no). I was SO pumped to find this randomly strewn in the aisles at Forever21 and later on the Forever21 website for $4!!!! ***YAS***
Luke eye patches, $3.99. Forever21.com
Forever21 also has a whole K-beauty section with more cheap picks, so definitely check that out. These eye patches are honestly AMAZING and I noticed a reduction of my eye circles and my eyes felt SO moisturized. LOVE!
4. Shop their Instagram to weed out the mehh and find the AWWWW YEAH
Forever21 (like most retailers) has a shoppable Instagram. Use this to your advantage to see what bloggers are wearing and just SNAP. UP. THE. GOODS instead of filtering through a crazy bunch of stuff.
5. If you're size 12 and up, shop Forever21 Plus
Hot tip, curvy ladies, the Plus selection is made SO much better than the straight sized stuff. It's also amazing. Definitely try it out if you haven't already. ❤
Do you have any hot tips for shopping traditionally teen sites on the internet? Did you find anything cute that you want to share with me? Let me know in the comments below!